---
   Quick Links
 
Mercury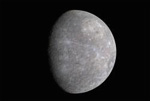 Mercury should be visible about the last week of April in the pre-dawn east. It will be low - no more than about 10 degrees above the horizon.
---
Venus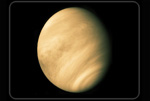 Venus is now the evening star. It's still fairly low in the west at dusk, but is raising a little higher each evening.
---
Mars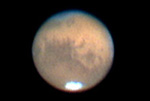 Mars is in Sagittarius during April. Mars and Saturn will pair nicely during early April with the closest pairing occuring on April 3rd.
 
Sky Info for April, 2018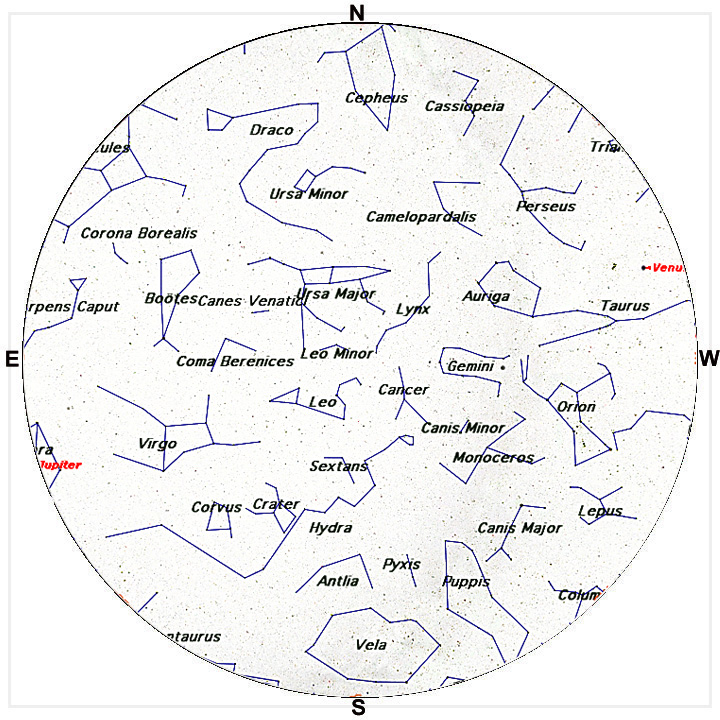 The image above shows the position of planets, stars and constellations on April 16, 2018 at about 9:00 pm MDT from Las Cruces, New Mexico.
 
Jupiter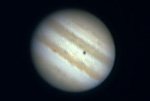 Jupiter shines brightly in Libra. It rises around 9 pm during March, and is in a fine position for you late night observers. No double or triple transits are visible from Las Cruces during April.
---
Saturn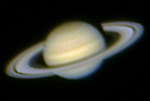 Saturn is in Sagittarius. It will rise around midnight during April. Saturn and Mars will be very near each other during early April.
---
Uranus/Neptune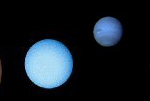 Uranus (in Pisces) reaches conjunction on April 18 so is lost in the Sun's glare all month. Neptune will emerge from the Sun's glare about mid-April and be visible very low in the pre-dawn east.